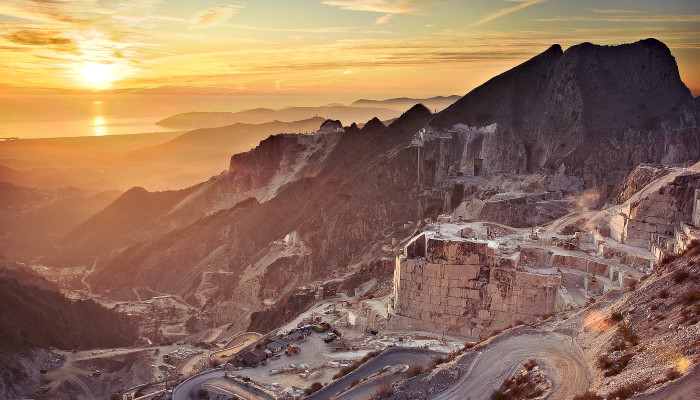 Inland there are many villages and castles to discover, in every corner of the valley. The marble quarries in Carrara have to be visited, on the way it's worth to make a stop in Colonnata, an ancient village of quarry workers dug into the rock, today slow-food's presidium of lard.
Discover the villages and castles of Lunigiana, enjoy the typical products (testaroli, oil, Candia wine). Visit Sarzana and discover the many artisan and art shops in the streets of the historic center; in the historic center, the Citadel, an ancient fortress, that once was a jail, now houses exhibitions and events and open to the public. The Sarzanello fortress dominates the town, you can enjoy a wonderful view over  Magra valley.
The medieval villages of Ortonovo, Castelnuovo Magra and Nicola are known for the production of D.O.C local wines
It's also worth to visit Luni, one of the most beautiful archaeological sites in northern Italy, with the ruins of the amphitheater dating back to the first century D.C.
Near Luni, Ameglia and Bocca di Magra have centuries of history: Ameglia, with the ruins of a Roman villa and a pre-Roman necropolis, Bocca di Magra, located just on the mouth of the river Magra, that also had a Roman villa with a SPA. Ameglia and Bocca di Magra arise on Montemarcello Magra Natural Park, where the sea gives way to areas rich in biodiversity and to the green hills of "Val di Vara", ideal for naturalistic excursions.