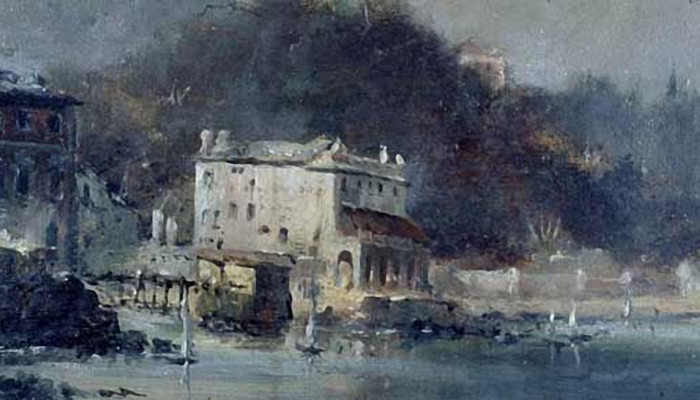 The Gulf of La Spezia is known around the world also as the Gulf of Poets. This name was given to the gulf in 1910 by the playwright Sem Benelli, that in a beautiful villa overlooking the sea in San Terenzo worked on his masterpiece "The Jester's Supper".
This nickname comes mainly from the fact that over the centuries many poets, writers and artists have spent periods in the villages of the Gulf, struck by the beauty of this "water amphitheater".
Percy Bysshe Shelley, his wife Mary Shelley, author of the Gothic novel "Frankenstein", the American writer Henry James, Lord George Byron, Charles Dickens, George Sand, Virginia Wolf, Percy Lublock, the painter Arnold Böcklin. The writer and poet D.H. Lawrence which in 1913 with his partner Freida von Richthofen spent nine months in Fiascherino, giving the name to one of its bays. These places were for years one of the favorite destinations for a circle of English, German, Russian artists and writers. Wilfrid Gibson, Robert Trevelyan, Lascelles Abercrombie, Charles Tomlinson, Percy Lubbock, Emma d'Orczy, Edward Forster, the publisher Edward Marsh, Aleksander Amfiteatrov, the painters Aubrey Waterfield, Käthe Kollwitz, Hermann Gattiker, F.Herzog, Helene Stromeyer, the architect Martin Elsaesser.
But also many Italian artists have passed through the Gulf of Poets. The poets Francesco Petrarca, Gabriele D'Annunzio, Eugenio Montale, Filippo Tommaso Marinetti, the writer and film director Mario Soldati, who lived in a house on Trigliano tip, the cliff that borders the beach of the Whale" of Fiascherino and the cliffs of Tellaro, the journalist Indro Montanelli who used to stay in Monte Marcello, the poet and journalist Giovanni Giudici born in Le Grazie (Porto Venere). The writer and scientist Paolo Mantegazza, the painter Oreste Carpi, the poets Attilio Betrolucci and Paolo Bertolani, the advertiser-poet Luigi Menozzi, the writer Marco Buticchi and the publisher Mario Spagnol, native of Lerici. The Big Three exponents of Italian literature of the fourteenth century, Dante, Petrarca and Boccaccio, mention Lerici in their works. Sandro Botticelli in Fezzano met Simonetta Vespucci, the muse for his work "The Birth of Venus".
Known popularizer of the images of the Gulf is J.M. William Turner (1775-1851), English landscape painter that uses engravings inspired to La Spezia to illustrate the "Pictoresque Tour of Italy" of James Hakewill.